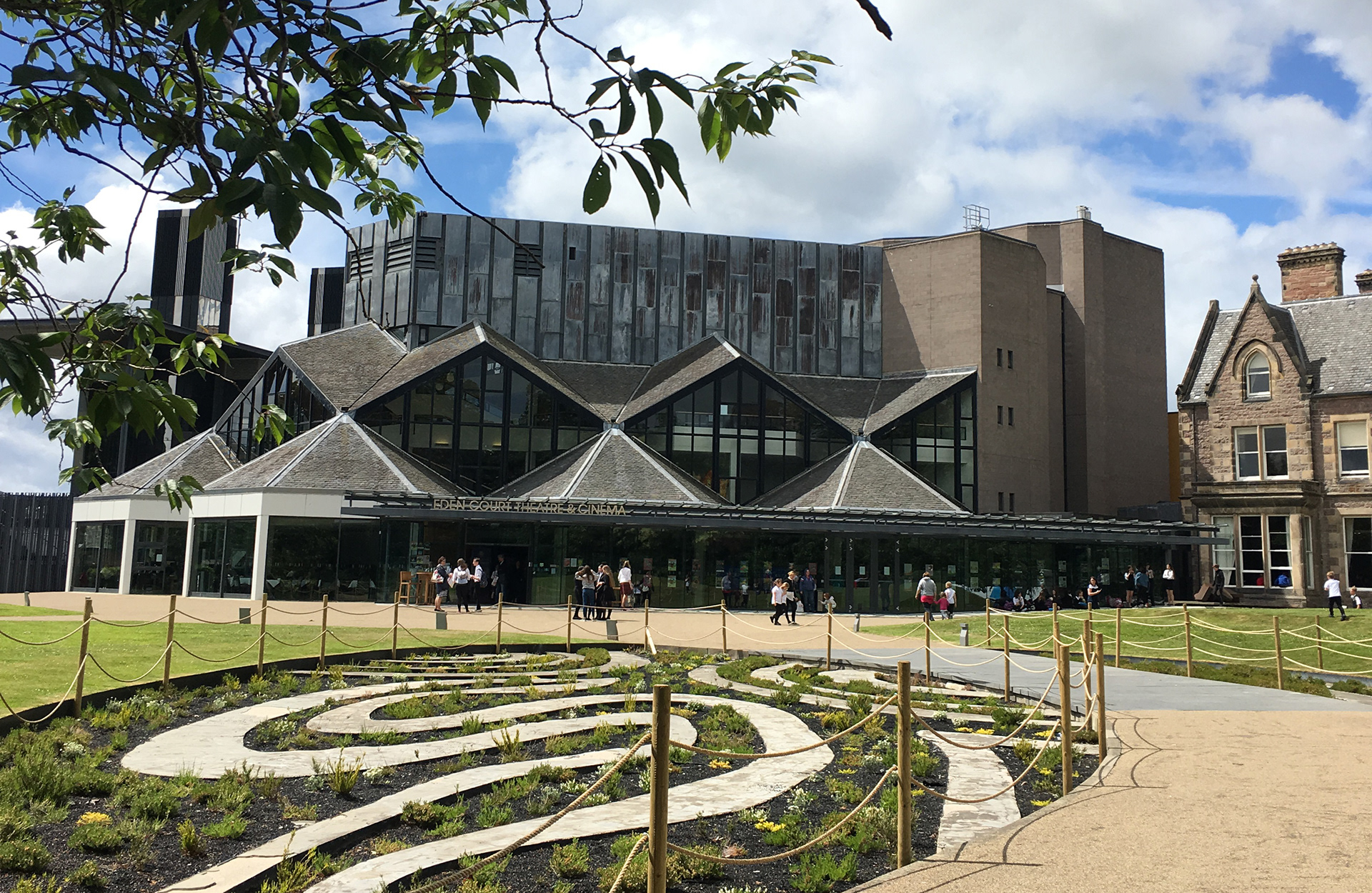 The key to their brief was to create a bold and contemporary representation of their organisation, that would fall in line with their unique programming. Committed to creating something visually striking yet easy to read, we presented several rounds of design proposals, along with references to inspiring source material, eagerly listening to feedback at each stage.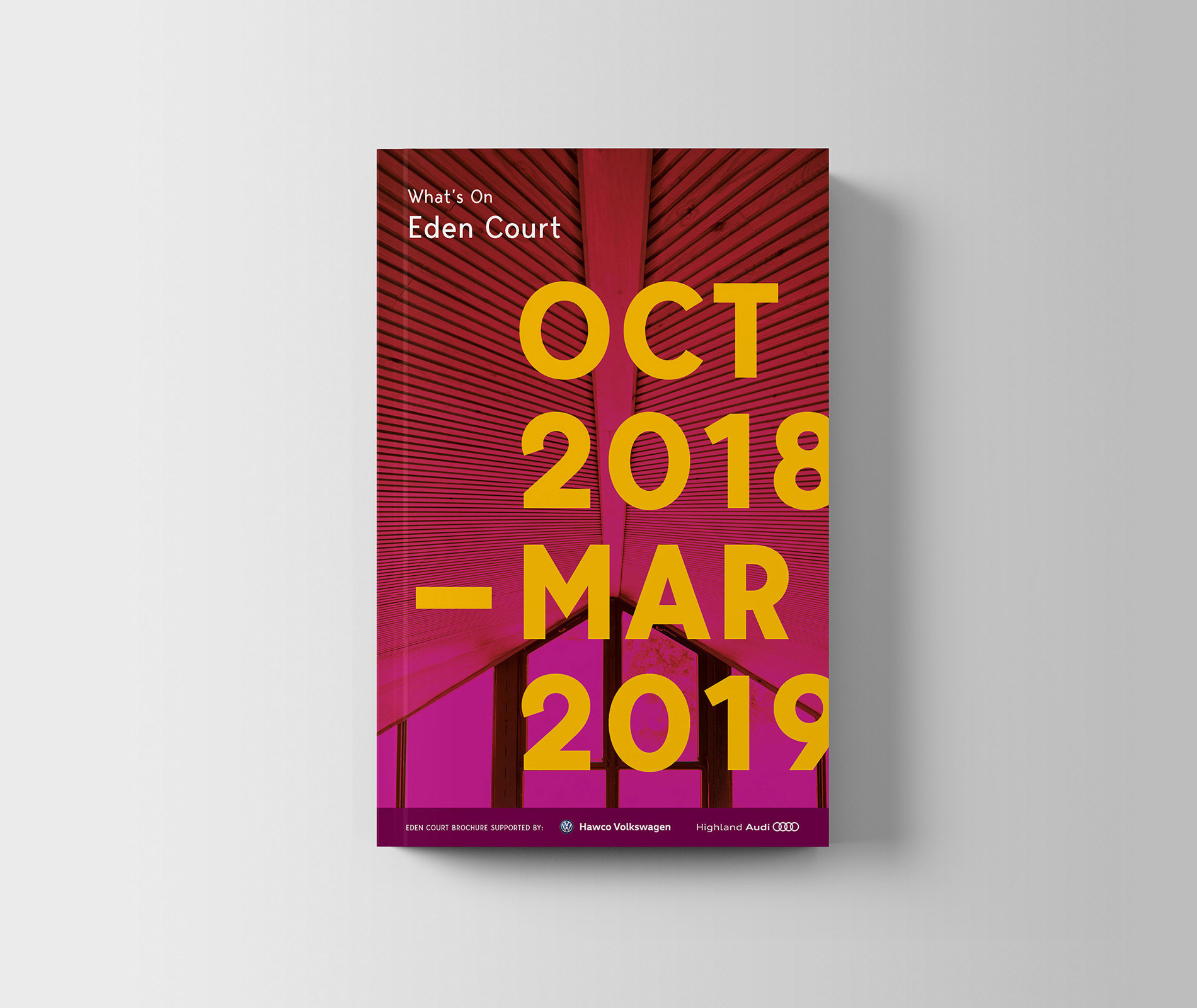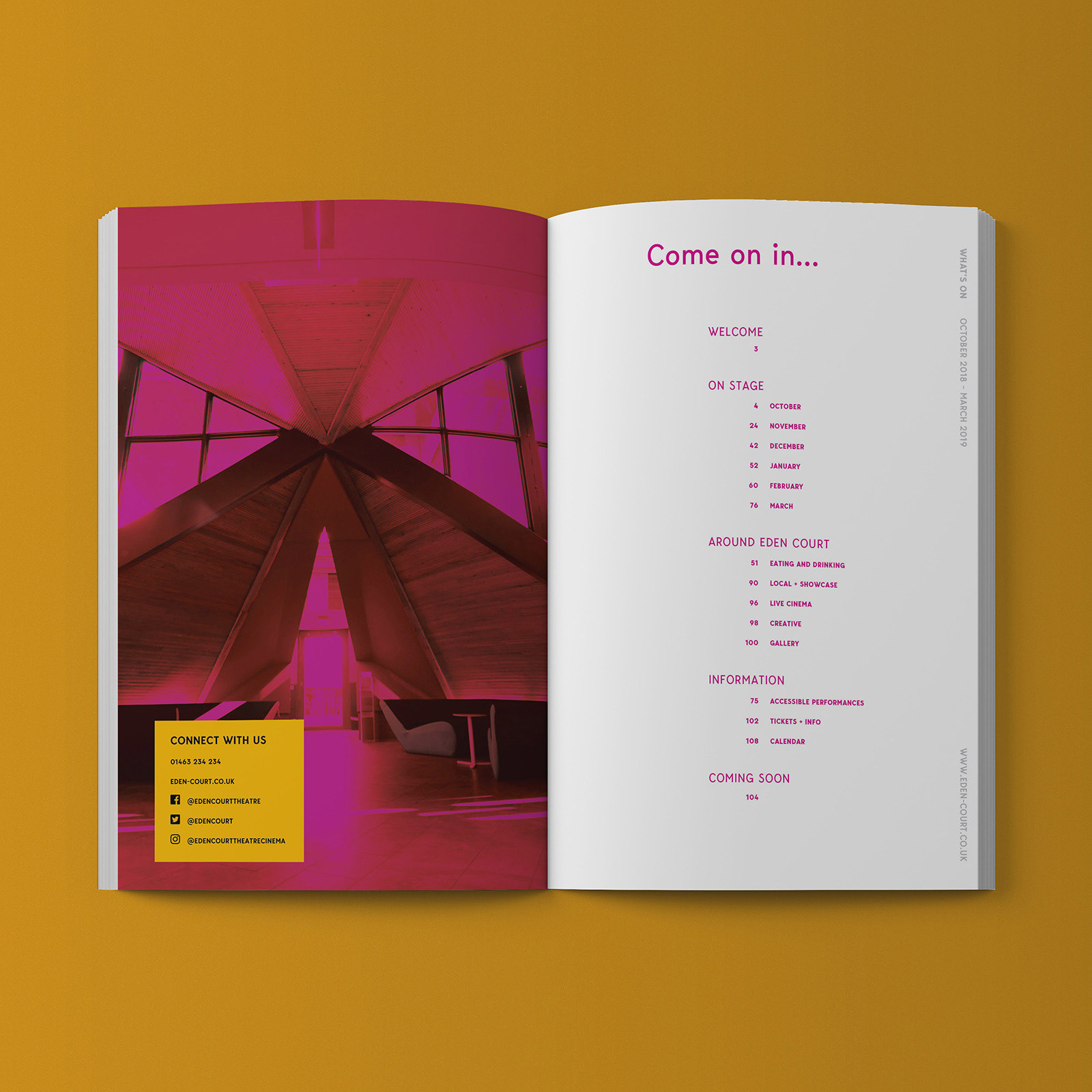 We began by changing the format itself so to accommodate the increased number of shows per brochure, due to there now be two brochures per year rather than three. Our focus was then directed towards creating an easy to navigate structure that would be laid out chronologically rather than by genre. The listing were divided into months, now beginning with a bold opening spread featuring beautiful photography of Eden Court's iconic building. The colour palette was carefully chosen to represent the mood of each month and season, being used to signpost the content by tabs throughout.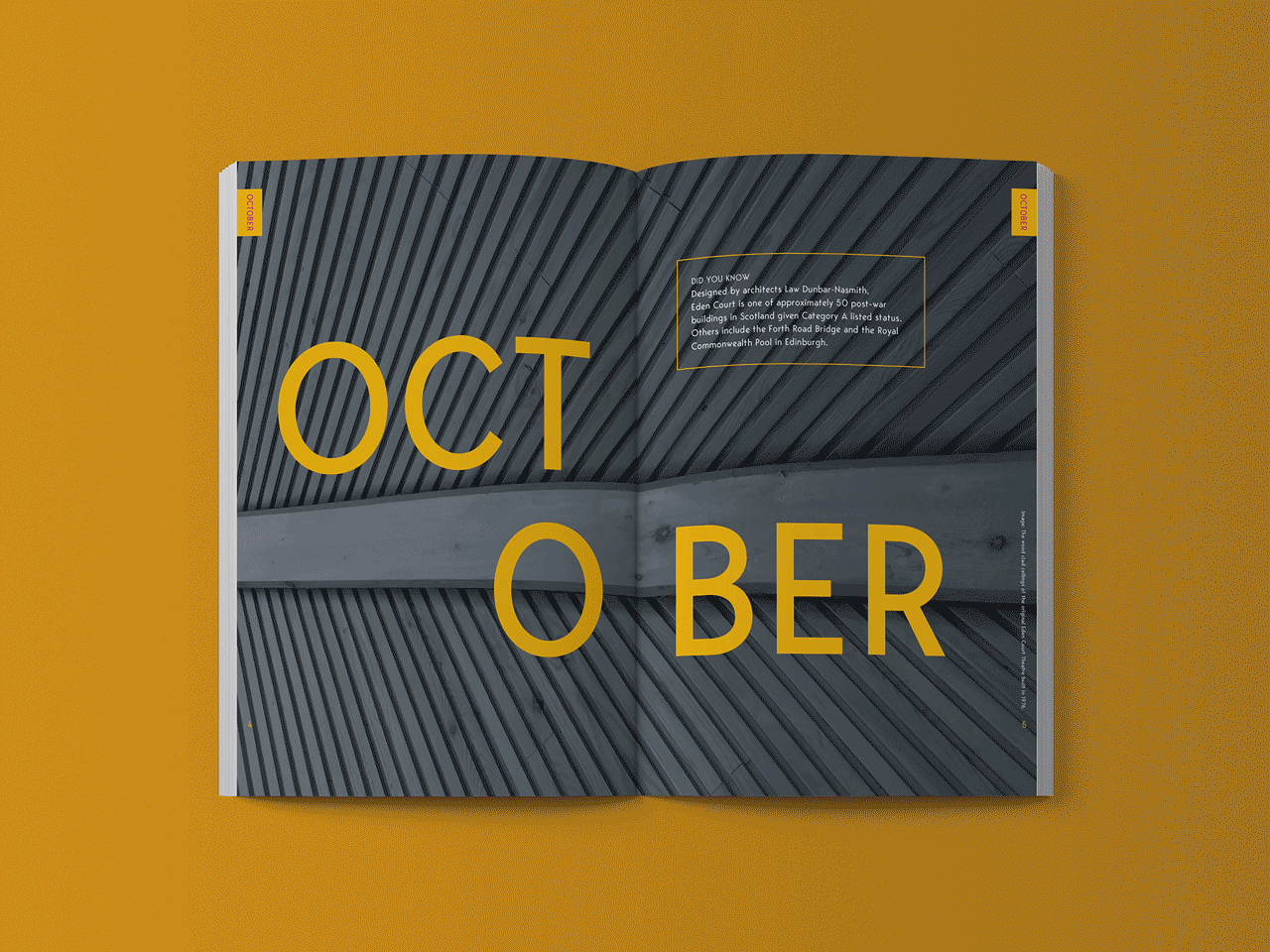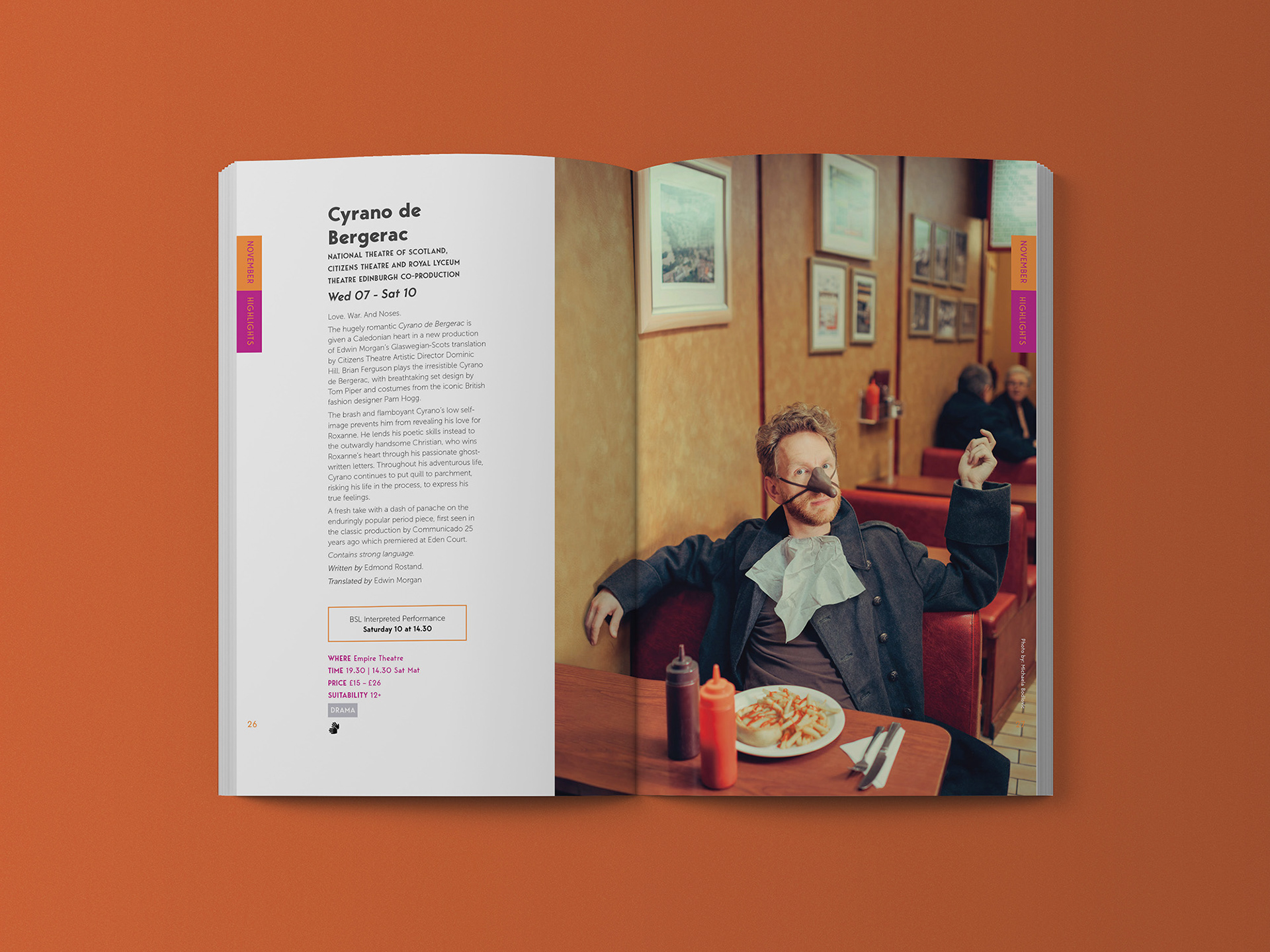 By reducing the content for each show and activity (i.e. the ticket information), more space was available for each event's description. This allowed for the luxury of more white space, whilst also improving legibility.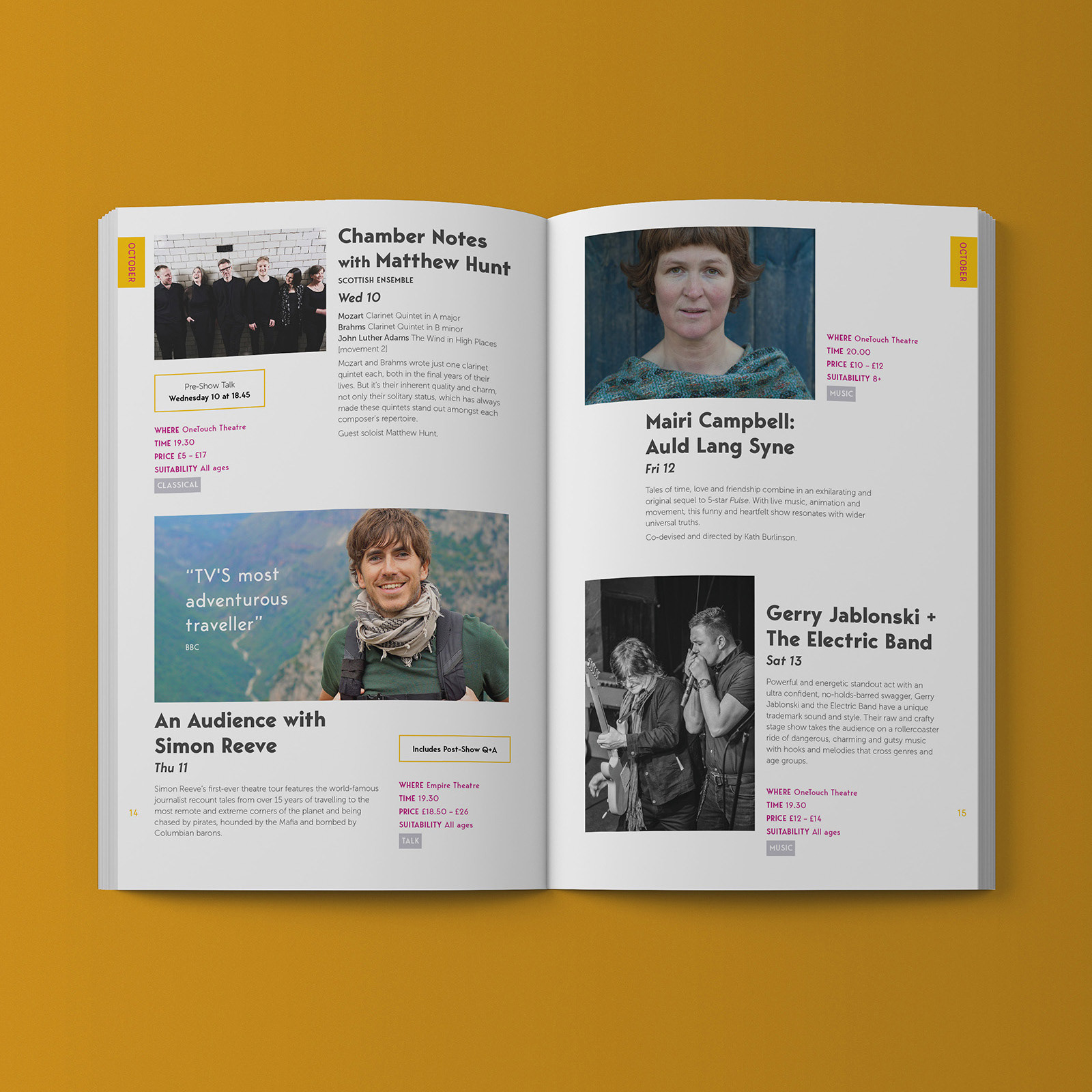 We were delighted with the final result and the positive feedback we've received so far. The quality of the printed booklet is comparable to a coffee-table book rather than a What's On guide, and we hope that it is being received with curiosity and excitement by all of Eden Court's audiences.
"We have had the pleasure of working with Hillside Agency for several years on a regular basis. Their experience from working with the cultural sector is invaluable to us. They have a broad understanding for how to communicate to our audiences and always deliver efficient and beautiful design solutions, even on sometimes very tight deadlines and last minutes changes."
Teresa Bendoris, Marketing Manager, Eden Court Theatre